BLISS MOBIL MOROCCO EXPEDITION 2021
Put your Bliss Mobil in first gear. Pack your swimsuit and shovel. Not to build sandcastles… Let's conquer some dunes! Let's not only visit, but deeply explore Morocco. Prepare yourself for a Bliss-worthy travel experience: meet other Bliss Mobil drivers, improve your off-road driving skills under the guidance of a professional rally driver and let yourself be enchanted by Morocco.
Tip! It is also possible to book the Morocco Expedition with a Bliss Mobil rental expedition truck. You can choose from four Morocco Expeditions in 2021.
Feel. Smell. Taste. See. Experience the freedom of independence.
During this Bliss Mobil Morocco Expedition you will become a true Bliss adventurer, world traveler and bon vivant. During this expedition you will lay a good foundation to go be fully prepared for any adventure with your "home away from home". Wherever you are in the world.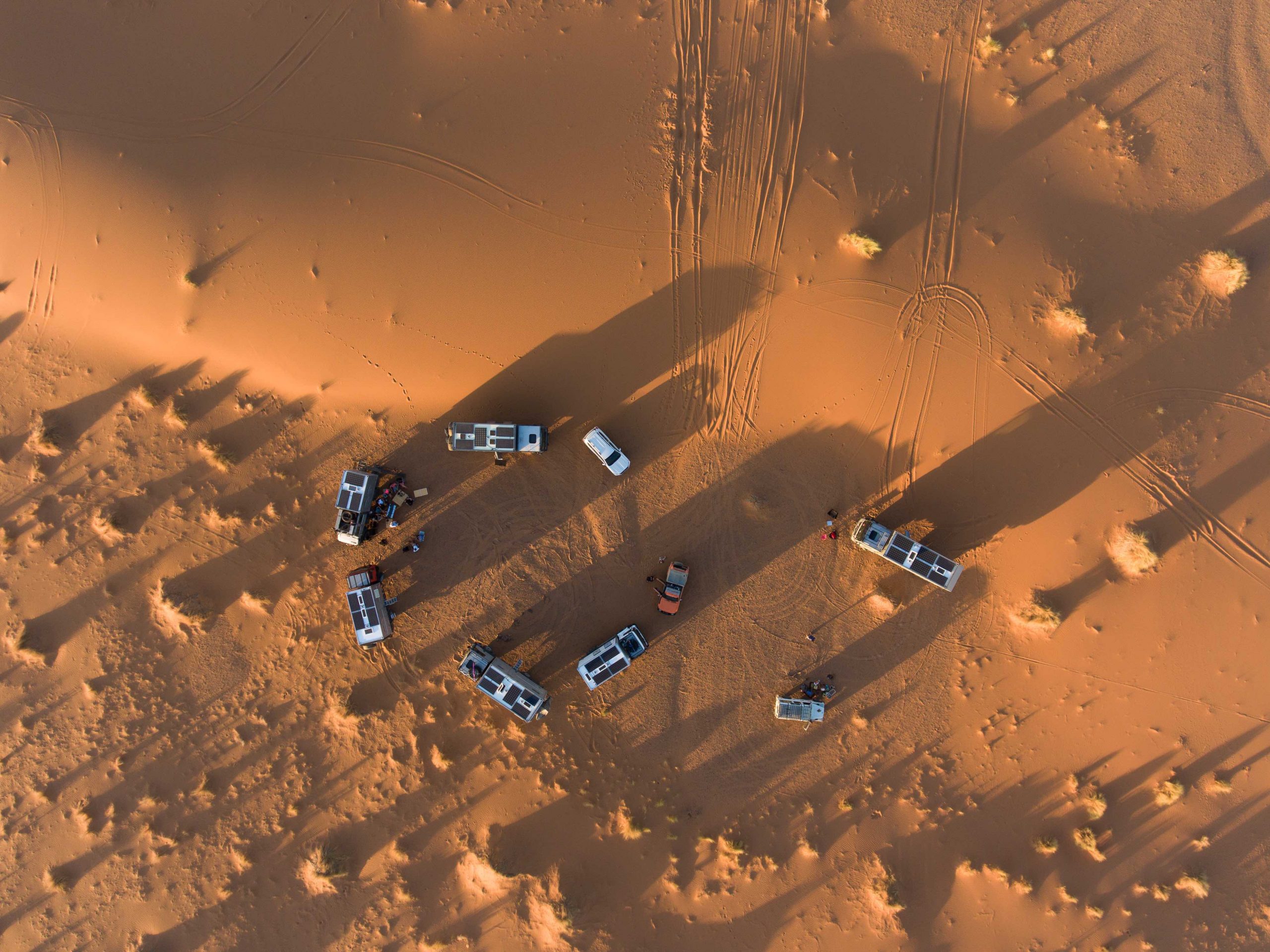 READY FOR A NEW ADVENTURE?
Together with Bliss Mobil we would like to take you to places you might have only dreamed of before. Bliss takes you from dream to plan. Brush up your off-road driving skills under the guidance of an experienced rally driver and 'overlander'. Let's travel through Atlas passes, dunes, nomad villages, gravel roads and oases, to finally camp on the hair raising Mor Plage Blanche.
"Leave the organization to us, the only thing we expect from you is to enjoy this unique tour. Are you up for a two-week rally-like tour?"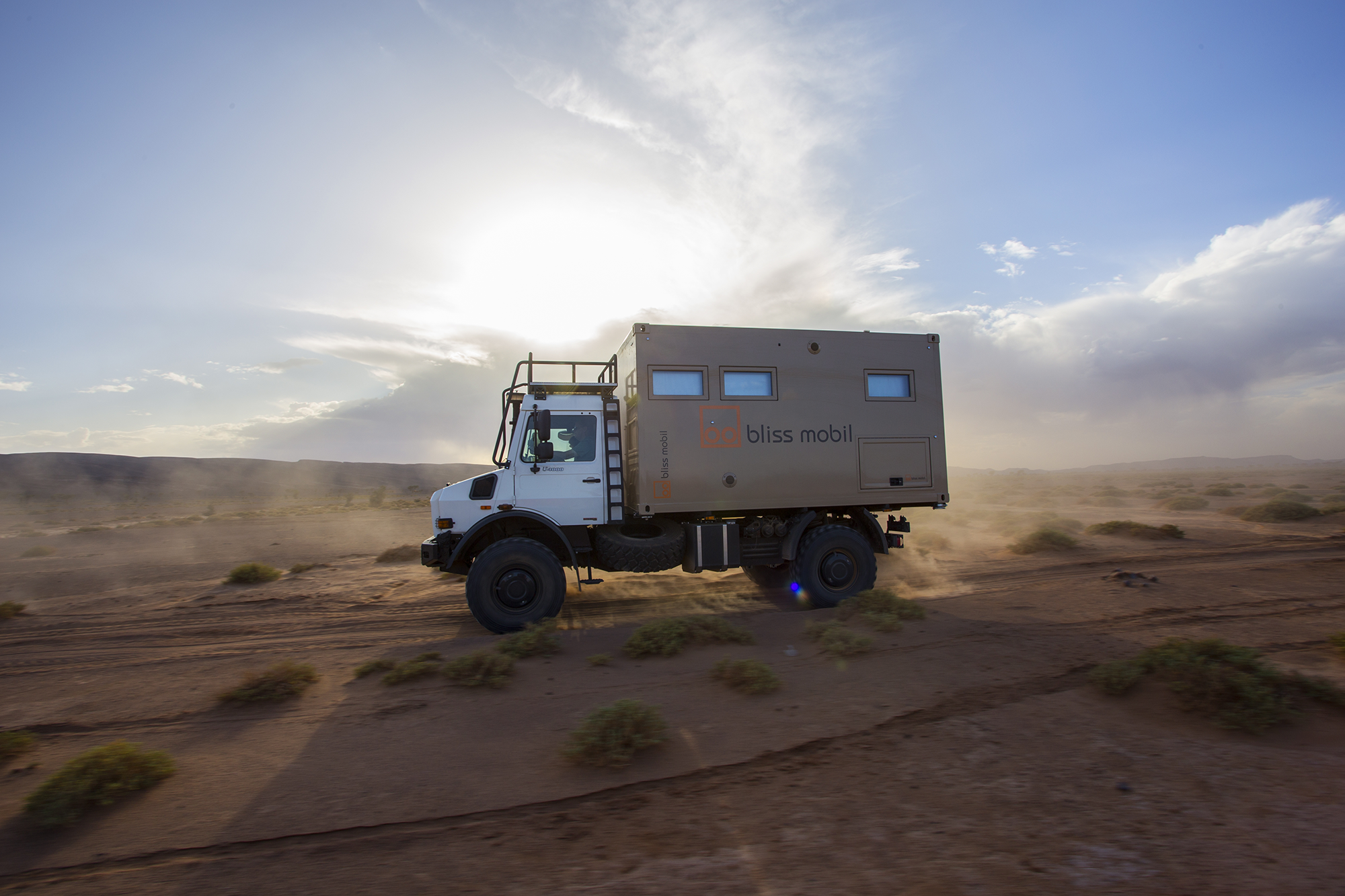 A rally-like tour, with challenges and instructions to improve your off-road driving skills.
Professional organization in cooperation with Overland Travel.
The tour includes an adventurous road book, off-road training, technical back-up and support.
A great mix of enjoying the cultural and natural beauty of Morocco.
Overnight camps at unique spots.
Lots of fun and amazing stories to share.
The possibility of 'in service' driving your truck to (and from) Morocco by Overland Travel, while you fly in.
WHAT'S WAITING FOR YOU IN MOROCCO?
From Tanger we drive over a pass of the Atlas Mountains. After 2 days in the Atlas Mountains and on the plateau we all gather to share experiences and stories. Then we travel onward into the dunes for the first time. During an unforgettable travel experience you will enjoy the country, but you also get the opportunity to learn how to be a (even) better Bliss Mobil driver. An experienced guide will teach you about off-road techniques, trail ribbon, using recovery boards/sand boards and optimizing tire pressure to conquer the dunes. Who is the first to get stuck?
After the dunes we drive southeast to the salt flats, through gravel roads and medieval villages. In between we'll pass oases, lakes and rivers. Have you ever seen a Koranic school? After this trip for sure! From the small village in which you find the Koranic school, we drive – without having to drive on other tracks – transverse to the northwest, where we set up camp at Mor Plage Blanche. Through Marrakech we drive back north.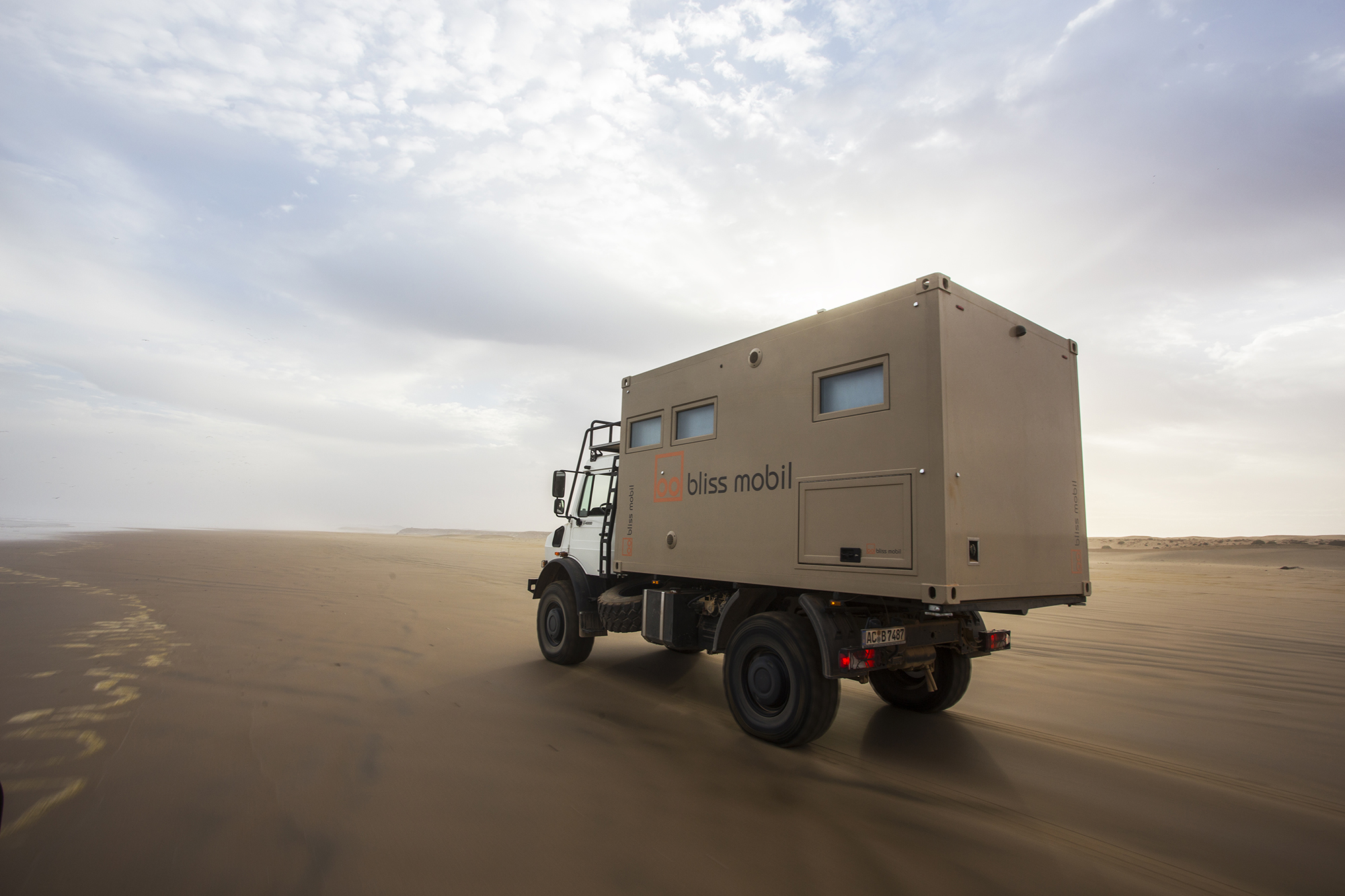 IN DIVERSITY LIES MOROCCO'S STRENGTH
Be surprised by the diversity of Morocco. Every few hours you drive through a different environment and we sleep under the stars: on the beach, in the dunes, on the salt flat, near to an oasis and in small villages. Beautiful views and freedom guaranteed.
"Take advantage of the knowledge and experience of Kevin Kooijman"
During this journey, we would like to offer you the chance to improve your off-road driving skills under the guidance of Kevin Kooijman. He has a background in professional rallying and works as an experienced motorsports trainer and 'overlander'.